Mahavira Jayanti is one of the most significant and important festivals for the Jain community. It is the birthday anniversary of 24th Tirthankar Mahavira who is also known as Vardhamana. It usually falls on the thirteenth day of the bright half of the Chaitra month. According to the English Calender, it falls anytime between March and April. Let's put some light on Lord Mahavira and the celebrations of Mahavira Jayanti.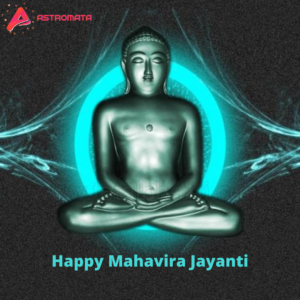 Who is Lord Mahavira?
Mahavira, son of King Siddhartha and Priyakarani, is the last one in the galaxy of Twenty-four Teerthankaras (Jain Prophets). Born in 599 BC, he is acclaimed as India's renowned prophet of peace and social transformation.
Mahavira was not the founder of Jainism. He reformed the Jain doctrines so he was more of a reformer than a founder. During his growing years as a prince, he renounced the pleasures and luxuries of the palace. He chose a life of intense penance for more than twelve years. Mahavira introduced the true concept of Dharma. He looked around and found the society was so much corrupted by the distortions. Lord Mahavira, with his penetrating insight which was born out of self-realization, struck mercilessly at these perversions. He simplified religious procedures and concentrated on righteous conduct.
Teachings of Lord Mahavira
Mahavira initiated a very simple five-fold path for the ascetics and householders which are also known as five vows of Jainism:
Ahimsa (Non-injury – physical or mental – to others)
Satya(Truthfulness)
Asteya (Non-stealing)
Brahmacharya (Temperance in sexual pleasures for monks and faithfulness to one's partner for householders)
Aparigraha (Non-attachment/acquisition of property or worldly possessions)
Mahavir Jayanti Celebrations
Considered as one of the biggest Jain festivals, traditionally, it is Digambar (sky-clad) and Shvetambar (white-clad) Jains that observe this festival. The majority of the Jain population is found in Gujarat and Rajasthan. Mahavira Jayanti is widely celebrated in ancient shrines at Girnar and Palitana (Gujarat), Parasnath temple (Calcutta), and Pawapuri and Vaishali (Bihar) and Mahavirji (Rajasthan).
The major emphasis of Mahavira Jayanti is renunciation. On this day, there are religious prayers, where Jains reflect on the teachings of Mahavira. Mahavira Jayanti is celebrated on a grand scale with processions, fast, charities, fairs and religious ceremonies at the Jain shrines. On this day, grand processions are carried out with the life-size bust of Lord Mahavira all across India. The Jain shrines are decorated with flags. Ceremonies start early in the morning when the idol of Mahavira is given a ceremonial bath called 'Abhishek'. The idol is then placed in a decorated cradle for a grand procession around the neighborhood. During this procession, devotees offer milk, rice, fruit, incense, lamps and water to the Tirthankara. Special skits are performed enacting important incidents from the life of Lord Mahavira.
Enlightening lectures on the life of Lord Mahavira and its teachings are given by well-known Jain scholars. On this day, people seek salvation by way of meditation and prayers. A donation drive is organized to save the cows from slaughter. Special social service programs are organized at various charitable organizations. The popular Mahavira Jayanti fair is organized at 'Mahavira Temple' in an enclosure known as Katala. The temple of Mahavirji also has images of other Jain Tirthankaras. It has an idol of Bhairon at the entrance, which is installed as the guardian of the shrine. The main attraction of the temple is stambha (tower of glory) made of marble in front of the temple.
May mankind follow the five divine vows regardless of community and thus, we have a better world to live in. Astromata wishes you and your loved ones a very happy Mahavira Jayanti. May Lord Mahavira blessings the world with health.
1,453 total views, 1 views today